Our Favorite Halloween-Themed Treats
Halloween is an exciting time of year for kids and adults alike.  The excitement of costumes, parties, and the cooler air makes it easy to get everyone in the family involved for a fun Halloween party.  Whether it's a pumpkin carving party or a huge Halloween bash, these ideas are sure to inspire you.  Who needs candy when you can make these fun AND healthy treats?
(Photo courtesy of www.seededatthetable.com) 
1. In addition to carving pumpkins, why not carve oranges? 
https://www.seededatthetable.com/2009/10/14/snack-o-lantern-fruit-cups/
(Photo courtesy of www.everydayhealth.com)
2. You don't even need cookie cutters to make these fun Halloween sandwiches!
https://www.everydayhealth.com/healthy-halloween-treats-for-kids.aspx#02
(Photo courtesy of www.onelittleproject.com)
3. We made these fun broomsticks last year out of pretzel sticks and string cheese!  Catch the video of making them in next week's post.
http://onelittleproject.com/halloween-treat-cheese-pretzel-broomsticks/
(Photo courtesy of www.forkandbeans.com)
4. Sliced apples, strawberries and sunflower seeds are hysterically funny Halloween bites.
http://www.forkandbeans.com/2015/08/06/silly-apple-bites/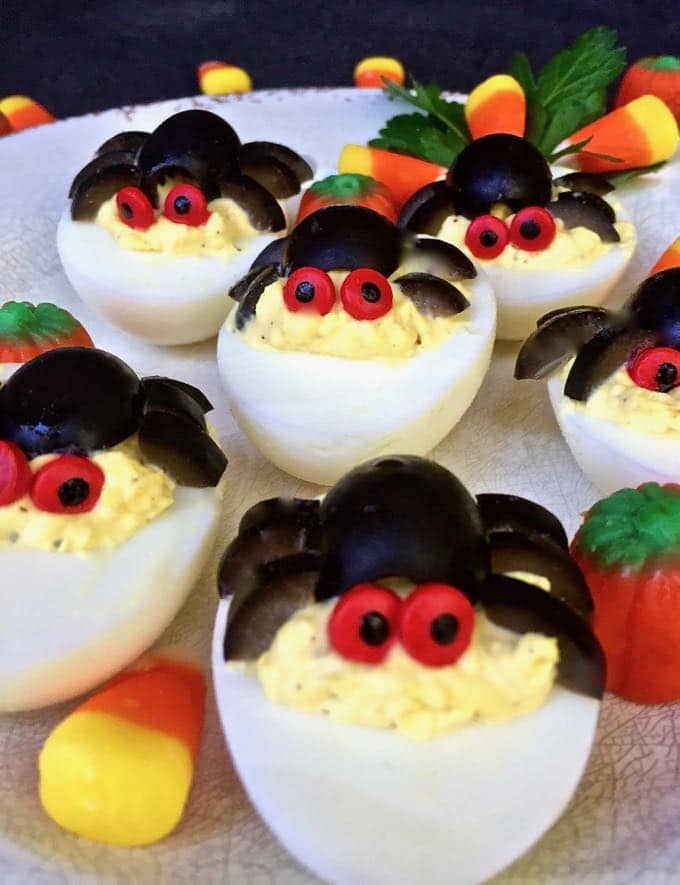 (Photo courtesy of www.gritsandpinecones.com)
5. These hardboiled eggs turn into the perfect nest for some scary spiders.
https://www.gritsandpinecones.com/halloween-spooky-spider-deviled-eggs/
(Photo courtesy of www.brit.co)
6. Get the kids involved in carving scary Halloween melons to make a cute fruit platter display or candle display!
https://www.brit.co/halloween-fruit-carving/
---
Stefanie Gates, chef, is a regular contributor to our blog and culinary advisor for PreviMedica. She enjoys developing recipes and creating cooking videos to share with our readers, as well as working one-on-one with our clients to teach them valuable cooking skills. Her main recipe tester is her 20 month old son.  You can learn more about her here.